Boost Engagement - Add Some Fun!
Participation Tracking
Our user-friendly interface encourages learner participation and interaction. Each colourful button has it's own associated sound and you'll notice an immediate boost to the amount of feedback you get from participants in classes that employ the HandsUp app.
Dynamic Notifications
Easily see who is engaging with the instructor while our sound-effects let you hear what the audience is thinking.
Listen to learners laugh at your jokes and applaud your presentations.
Your classes will come alive with this powerful multi-purpose tool.
Customizable Interface
Select from eleven attractive status icons to match your needs. Use our unique LifeLine icon to allow learners to request in-meeting support from a facilitator if they need assistance – perfect for larger events where the instructor is only responsible for content delivery but not for tech support.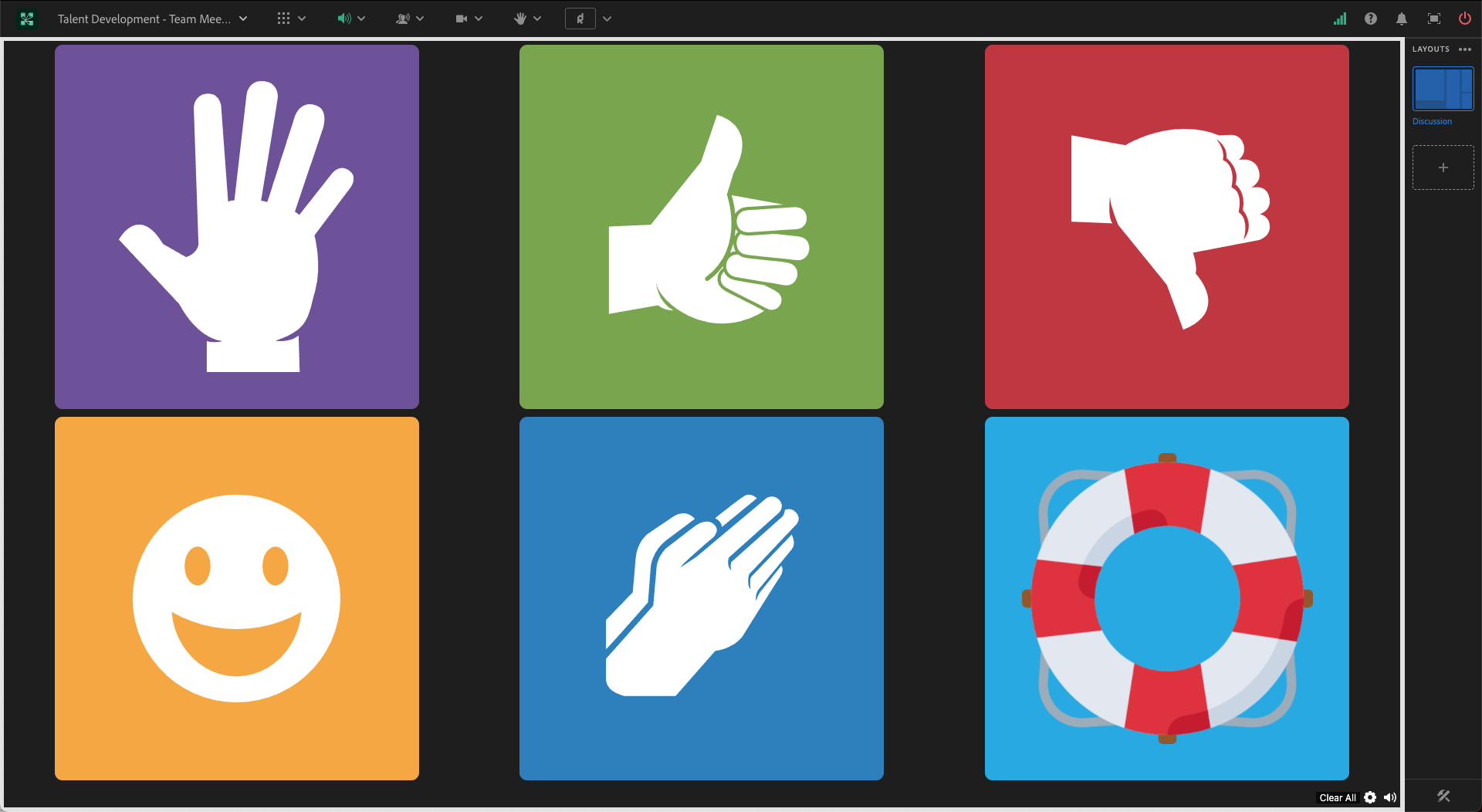 Make It Fun!
Encourage learners to provide continuous feedback
Agree/Disagree – Thumbs Up/Thumbs Down
Hear the Laughter – Bask in the Applause
The most downloaded business tool for Connect
HandsUp was one of the first custom Connect pods and remains a must-have for every enterprise Virtual Classroom
Instant Polls
Gauge the temperature of your audience – see the response count even when the Attendee pod is hidden or in Breakout Mode.
Easily reset individual button counts, specific user responses or clear all Participant feedback with a single click!
Comprehensive Customization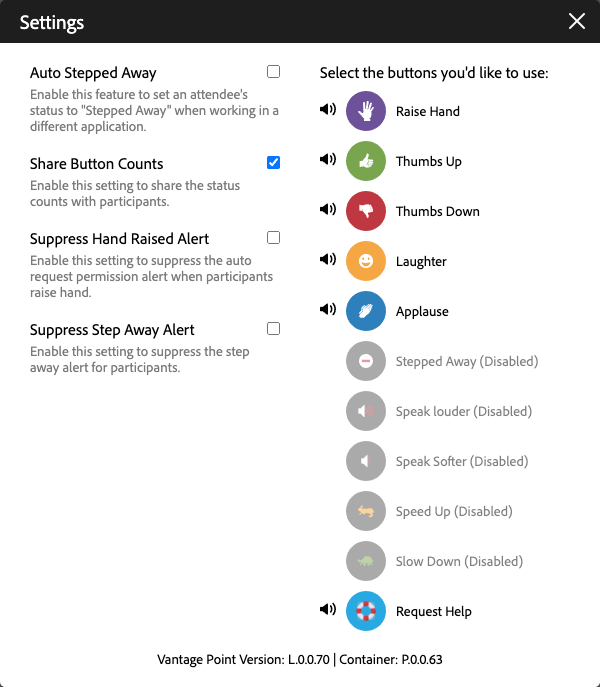 Hands Up is part of the modular Vantage Point suite of Instructor & Producer tools
for Enterprise Adobe Connect Accounts
just add the tool to your Shared Content Library and your Connect  Templates
it's 100% self-updating for a one-time "set and forget" deployment
enable additional features at any time with no further downloads required
Contact Us for a Free Demonstration
Get a Free Trial for your Connect Account